Serverless Django with Zappa
Learn how to migrate your Django application to a serverless environment hosted by AWS Lambda.
4.4 / 5

(6 ratings)

Published

Updated
How The Course Works
01
Remote
You can take the course from anywhere in the world, as long as you have a computer and an internet connection.
02
Self-Paced
Learn at your own pace, whenever it's convenient for you. With no rigid schedule to worry about, you can take the course on your own terms.
03
Community
Join a vibrant community of other students who are also learning with Serverless Django with Zappa. Ask questions, get feedback and collaborate with others to take your skills to the next level.
04
Structured
Learn in a cohesive fashion that's easy to follow. With a clear progression from basic principles to advanced techniques, you'll grow stronger and more skilled with each module.
Course Overview
How to migrate your Django project to the AWS serverless environment

Adapt your code to changes necessary for running in the cloud

How to setup a reliable and consistent local development environment for serverless projects

How to setup and connect to a hosted RDS database

Learn about setting AWS IAM permissions for serverless projects

How to map a custom domain name to your Django project

Effectively serve Django static files via S3 or AWS Lambda

How to navigate the AWS Console to host multiple domain names

Learn about setting up a secure network environment using AWS VPC
Whether you are a solo developer working on your next startup idea or a team of folks working with Django, this course shows you the way to simplify your operations overhead while saving money. The open source Zappa utility paves the way to migrate your Django application away from old-school servers and onto the AWS Lambda serverless platform. It's almost like having your own private Infrastructure team!
No need to watch for OS security patches or tweak Apache settings -- just focus on delivering value to your users. All this with minimal changes to your Django application. Leverage the power of AWS to rapidly respond to spikes in user traffic, while saving money by only paying for the web requests actually needed.
For folks ready for serverless Django, this course covers:
Which Django apps are best to migrate and how to prepare them
Configuring a generic and portable development environment easily set up by new developers in minutes
Deploying and updating your code to AWS Lambda
Best practices in serving Django static files
Leveraging AWS services to secure your site with HTTPS and your own custom domain name
Learning how to configure a secure network environment in AWS VPC
Connecting your Django application to a hosted RDS database
All this while leveraging the AWS Free Tier. While there are some lessons that may have additional cost to complete (e.g. bring your own domain name), the vast majority of this course will be using the AWS Free Tier and won't cost anything.
It's taught by Edgar Román. I was introduced to Django in 2009 and I consider it my go-to web framework. With continuous support from a vibrant community in addition to an incredibly rich ecosystem, I would be hard pressed to find another framework that matches up.
I've been using Zappa to host my Django applications for several years now, and I have found no other solution that is as powerful and cost-effective as serverless Django hosting on AWS -- especially for the solo developer working to get a product to market.
I hope you enjoy this course and harness the power of serverless Django with Zappa in your projects!
Course Syllabus and Content
Module 1
Introduction
4 Lessons 14 Minutes
Module 2
Getting Started
4 Lessons 24 Minutes
Module 3
Dive into Zappa
3 Lessons 20 Minutes
Module 4
Hosting static files
5 Lessons 17 Minutes
Module 5
Custom Domain Names
4 Lessons 16 Minutes
Module 6
Connecting a Database
5 Lessons 25 Minutes
Module 7
Get Ready for Production
3 Lessons 28 Minutes
Meet the Course Instructor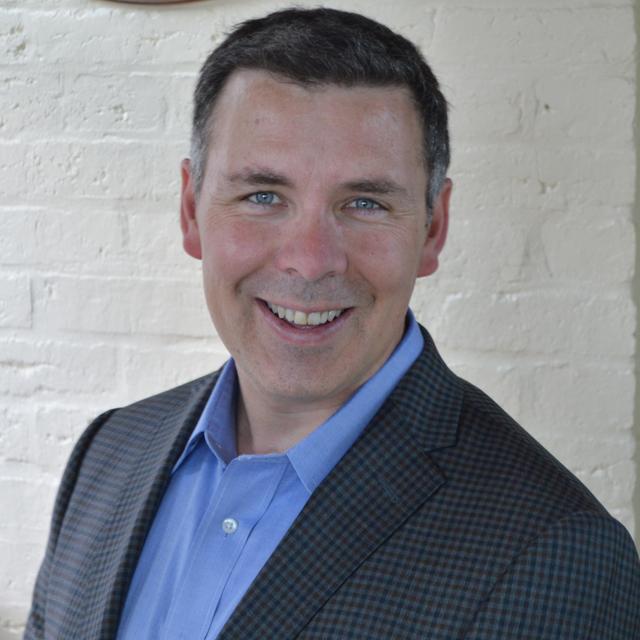 Purchase the course today
One-Time Purchase
Get lifetime access to this course
Discord Community Access

Full Transcripts

Money Back Guarantee
newline Pro Subscription
$30/MO
Get unlimited access to the course, plus 60+ newline books, guides and courses. Learn More
Charged monthly. Free to cancel anytime
Discord Community Access

Full Transcripts

Money Back Guarantee
Plus:
Unlimited access to 60+ newline Books, Guides and Courses

Interactive, Live Project Demos for Every newline Book, Guide and Course

Complete Project Source Code for Every newline Book, Guide and Course

Best Value 🏆
Error: Can't find product
newline-basic-subscription-monthly
. Please contact
[email protected]
Frequently Asked Questions
This course is for folks who are already familiar with Python and Django, but want to learn more about migrating to the AWS Lambda serverless platform
Is serverless the right step for my Django application?
Maybe. Most, but not all, Django applications are well suited to be serverless. Especially web sites that get moderate traffic (or less) and have usage that fluctuates over time
What do I need to complete the course?
You will need an Amazon Web Services account (or sign up for one) and optionally access to a custom domain name for your site. During the course, any overhead costs will be identified along with options for workarounds.