Earn side-income and teach others by creating a programming course
without the headaches of self-publishing
I'm sure you've read sub-par programming books and lack luster courses which left you thinking, "I could make something way better than this."
But you realize that once you finish creating it, marketing is hard. It can take a long time to create an entire course and you want it to generate income when you're done.
You might think:
"I could write with a traditional publisher. The prestige would be nice. But why write with a big publisher for 5% when I could self-publish and keep all of the money?"
Because building an audience is hard. To acquire an audience of 100,000+ people, will take 2-3 years, if at all.
To make your new course really succeed, you need a strategy, email marketing, content marketing, web-design, editing, customer support, and a thousand other details.
You start to realize that the cost of doing it alone is a lot more than just the time it takes to write it.
With our team and process we'll help you write and market a top tier course that will be loved by thousands of programmers (and sell) for years.
We have:
A process for writing - so you'll never be stuck with writer's block
An audience of over 100k developers to sell to once you're done
Highest royalties in the business
We'll train you in the lifelong skill of clearly articulating your thoughts and we'll help you sell.
The result will be a course people want -- and will buy -- earning you reputation and revenue for years.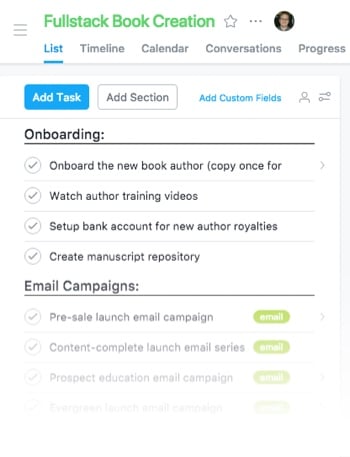 Support to write and sell your programming course
newline provides training, editing, marketing, and sales support for authors to write technical books, courses, and videos.
Authors also receive mentorship, not only in technical and prose editing, but also how to sell. You already know how to program, but now you can teach others and earn money at the same time.
Training
We'll teach you how to create a technical learning resource and how to sell it
Audience
We'll introduce you to our audience and tell them all about your amazing new product.
Operational Support
We'll help you with editing, marketing, customer support, email campaigns, and everything you need to turn a manuscript into a finished product.
No writers block
We have a clear, step-by-step process for writing high-quality programming courses.
Built-in audience
Programmers love our books and courses which is why we have an active audience of over 100,000 readers. This means when your product is ready, there are people who want to buy it.
Training on how to sell
Unlike other publishers that simply assign you to an editor that corrects your grammar, we'll teach you how to sell products online.
Highest royalties in the business
We split the royalties on sales profit with our authors 50/50.
As of Q1 2020, 7 out of the last 10 products we published earned their authors over $50k each.
At a high level, here's is how the process will work:
📐 We'll meet and plan a list of topics to cover, based on data & research (1 week)
⚗️ We'll distill our research into a specific outline (1 week)
🔁 We'll iteratively *write the lessons in a code → draft → revision loop (roughly 2 weeks per chapter or module)
👩‍🎓 When we're about 50% finished, we'll invite a group of beta readers who will give us feedback on what works, and what needs changed.
📯 As it gets closer to launch, we'll collaborate to prepare marketing tools such as a email campaigns, a sales website, and blog posts
🚀 We launch!
👨‍🏫 After launch, we'll continue to collaborate on blog posts and marketing the package -
💰 ... and you'll receive a check every month.
You'll be assigned a Producer who will give you guidance on every step of the process.
We also have supplementary training videos, templates, and materials for content creation. You can use these materials to accelerate the creation process while keeping the quality high.
The process from outline to launch will take between 6-12 weeks.
The result? You'll spend a few months creating something people will love and an asset that will generate returns for years.
Project-based Tutorials
Some books share out-of-context tips or isolated code snippets, with no guidance on how to integrate that code into a real app.
All of the code in our resources is runnable. Meaning, we provide the full code for every example - so if the reader is ever lost they can open up the code, make changes, explore it, and run it for themselves.
Show how the pieces fit together
Similarly, many API documentation writers draw a small circle of responsibility around what they'll teach. There are often industry conventions and implied context that beginning students simply don't know.
In our courses, we teach all of the necessary context. Not only "core APIs" but also:
recommendations for popular packages and how to use them
practical tips for debugging and how to learn how to deal with errors
tactical advice on how to structure project files and patterns for data architecture
and provide real-world, industry-known context
The result is not only that the student knows the core library, but they come away with a toolset for improving their career.
It's more than a course - it's an income-bearing asset
Creating a course with newline is more than putting together a manuscript and walking away, blindly hoping it sells.
Together, we'll be collaborating to craft and market the package beyond what would happen with a "traditional" publisher.
For example, in addition to just the technical resource we'll collaborate to create:
blog posts
educational email campaigns (to folks who ask for them)
supplementary "teaser" material (e.g. 30 Days of React)
bonus video content
It's more work than throwing a manuscript over a wall. But investing more time in marketing (combined with higher royalties) results in reputation, skill growth, and financial gains commensurate with the extra effort.
newline Guides and Apps from Scratch
The primary resources we're looking to create are:
The newline Guide to X
Apps from Scratch: Build Y
newline Guides are the ultimate, most in-depth, up-to-date resource on a particular programming subtopic.
For example, maybe you want to write The newline Guide to Authentication with React in 2020. This would cover everything from JWT, cookies, sessions, to implementing reset password form fields.
It would be the definitive resource on the topic.
Apps from Scratch are step-by-step, holistic instruction on how to build an app with a given stack. For example, maybe you want to re-create Gumroad using Angular and .NET Core. Or maybe you want to build Asana with React and Node.
In Apps from Scratch you'll show the students the real-world work required for building and deploying apps.
Below is a list of topics we're actively looking to generate new courses on.
You don't have to pick from this list to apply. We'd love to hear what you are passionate about creating. Programming ecosystems change quickly and we love writing about new tech.
That said, we're looking for authors to write about the following topics:
Web Development

Angular
React
Django
Flask
Elm
ReasonML
GraphQL
Prisma
.NET
Phoenix

Web Servers

Python
Golang
Node.js
Elixir

Mobile Development

DevOps

Docker
Kubernetes
Serverless

Desktop Apps

Machine Learning & AI

Pytorch
Machine Learning Algorithms
Deep Learning
Reinforcement Learning

Data Science

Functional Programming

Elm
ReasonML
OCaml
Haskell
... or anything up and coming that you think is interesting.
We're looking to build newline Guides and Apps from Scratch using any popular combination of above.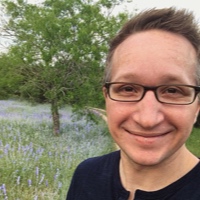 Nate Murray
Nate is the co-founder of \newline. He is the co-author of several programming books and courses including Fullstack React, ng-book, Fullstack Vue, and the \newline cryptocurrency series.
Nate formerly was an early engineer at IFTTT and worked in applied research at AT&T Interactive in distributed computing and data science.
Amelia Wattenberger
Fullstack D3
I didn't mean to write a book. I filled out the Fullstack writer survey mostly out of curiosity — would other developers be interested in learning about data visualization? After that, I met with Nate to talk about topics, then we solidified an outline, then I had written a whole chapter! Nate's process is so smooth, at no point did I feel like I was actually "writing a book".
Honestly, I would never have been able to write a book without the team — the accountability is great, but I also would have thrown in the towel at any number of obstacles that popped up: the writing & typesetting process, updating code easily, not to mention the overwhelming idea of marketing the book.
Writing Fullstack D3 was a thoroughly enjoyable, fun process that really solidified my understanding of the topic. The writing was over before I knew it, and we've sold way more copies than I expected! Plus, the compliments from my peers have been really amazing.
I would definitely recommend that you at least fill out the survey — who knows, you could have a finished book in a few months!
---
Hassan Djirdeh
Fullstack Vue
"Writing Fullstack Vue was my first foray into writing a published book and I genuinely enjoyed the experience working with the Fullstack team.
In addition to royalties being a lot more than expected (which is always great :)), everything we did was collaborative and engaging: from first draft, to writing and finally publishing.
I'm already considering producing my next project with Fullstack!"
---
Devin Abbott
Fullstack React Native
"The Fullstack team has a clear formula for creating great books that readers love. We started by figuring out what topics we wanted to cover. Then we wrote a brief outline of each chapter before diving in. Each chapter revolves around a different project, so it's easy to split up the work between multiple authors while still keeping a consistent style throughout the book.
When we were ready to release the first version, the Fullstack team took care of selling the book, sending out promotional emails, and converting relevant customer support tickets into Github issues. Overall, the process was pretty easy, and I was able to focus mainly on writing. Working with Houssein, Anthony, and Sophia was a lot of fun, and I would absolutely do it again!"
---
Anthony Accomazzo
Fullstack React
"Writing and launching my first ever title was a thrill - and I have Fullstack to thank. Their support was instrumental in both getting the project off the ground and ensuring it reached the hands of thousands of readers.
The additional income stream I established has been key to bootstrapping my other entrepreneurial endeavors. They're a wonderful and talented team!"
---
We're particular about who we choose to work with, but possibly not in the ways you would expect.
You don't need to:
have thousands of Twitter followers
have written a book before
have perfect English
take a sabbatical from your job
be the famous inventor of a popular open-source project
You do need:
A desire to teach others
The patience to slow down and explain in detail the steps required
The ability to recognize and articulate patterns that experts know but beginners don't
The ambition to build a "passive" income stream
Availability in your schedule of 5-10 hours per week for the next 6-12 weeks
We've listed topics we're interested in creating content about above in Request for Books and Courses. However, don't feel limited by that list. Programming ecosystems change quickly and we love writing about new tech.
If this sounds like you then apply by filling out the form below.