Introduction
Introduction to "Creating a React Native Login" course
👩‍💻 Get the full source code for this course:
Introduction
#
Hi! My name is Tony, and I am going to be your guide as we step through this course, in which we will create from scratch a simple login application using React Native. You will get a step-by-step demonstration of solving some of the most common problems we encounter when building an application, including:
project setup

screen navigation

user authorization

state management
After finishing this course, you will be able to create a production-ready React Native application.
This course is perfect for beginners in mobile applications programming, and those who want to improve their React Native skills. It will enable you to save a ton of time that you would normally spend searching for the right libraries and looking through documentation to find the parts you need. The only thing you will need before getting started is some basic knowledge of JavaScript and React.
I came up with the idea for this course because React Native is the most popular cross-platform framework (according to JetBrains' The State of Developer Ecosystem 2020, 42% of developers use it for their mobile apps). The popularity comes from the fact that developers still write with React code, but it's shared across iOS and Android.
This course contains all the knowledge you need to create production-ready applications that can be released to the App Store and Google Play. I'll be introducing many tools that are commonly used when it comes to React Native applications, and that knowledge may come in handy in other projects as well.
The course is divided into 5 modules comprising 16 lessons:
Introduction
setting up the project with Expo

adding basing linting and styling (ESLint and Prettier)

adding design system with react-native-paper
Navigation
getting to know react-navigation library

creating stack navigation

implementing transition between screens
Basic Screens
creating a first screen

creating a login screen

creating register and reset password screens
Authorization
adding Firebase into your project

implementing authorization methods

creating a loading screen

adding Google Sign In
Advanced Screens
adding bottom navigation

creating a drawer menu
There is full source code provided that you can download for this course.
I would highly recommend creating a new project from scratch and building the application along with me. That way you will see your progress and be able to add your own modifications.
I am very excited to have you here and I can't wait to show you all the amazing things you can build!
Let's get started.
Preview
#
This is how our final product will look: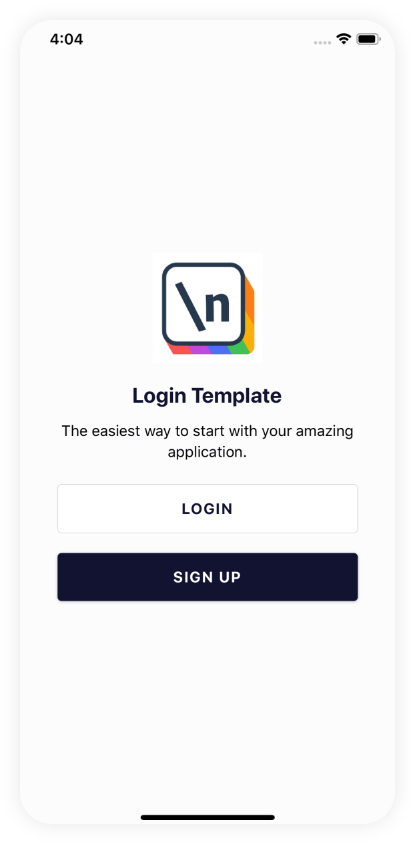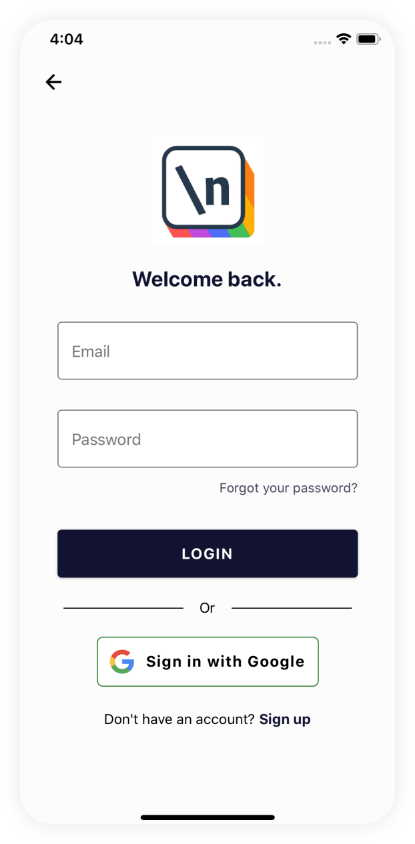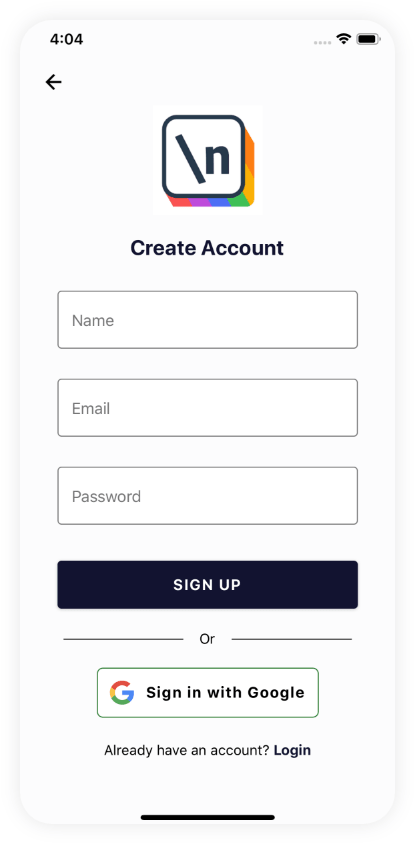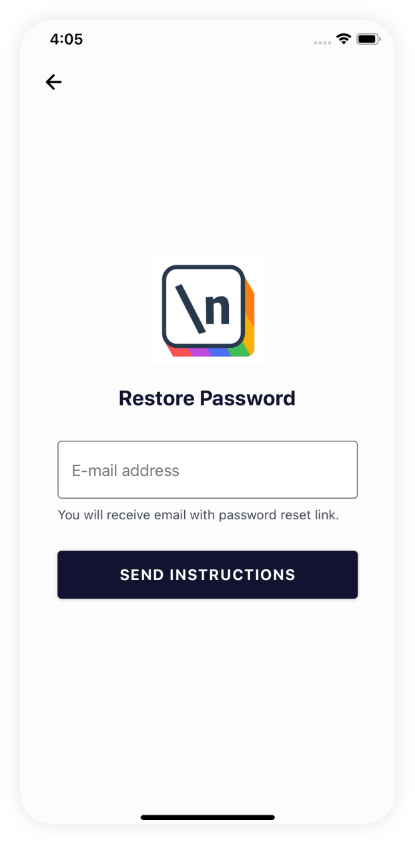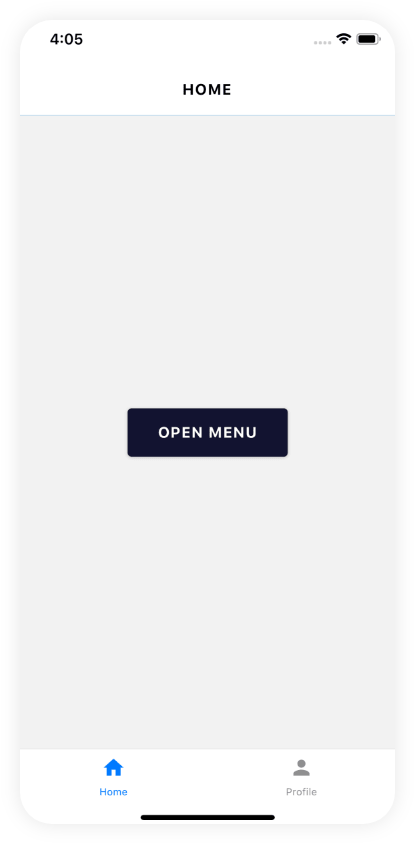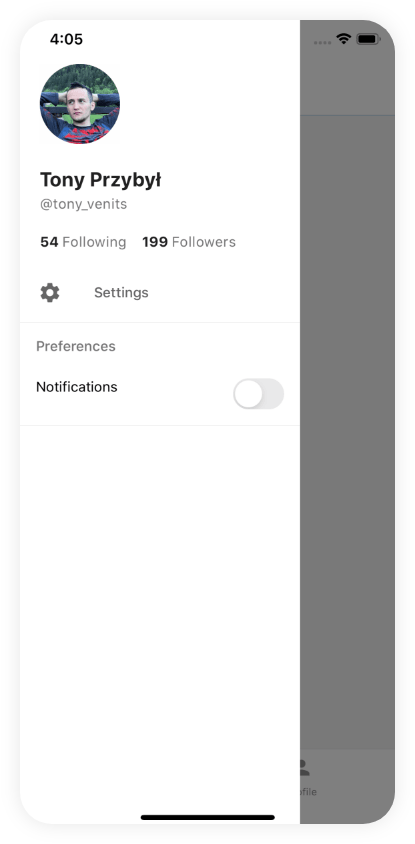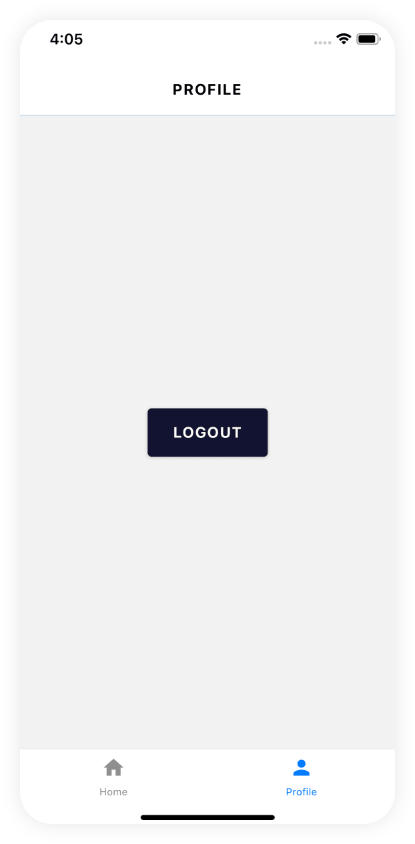 Demo
#
You can also play with the web version of the app.
https://newline-login-template.web.app
Support
#
In case of any questions or problems, please contact me at:
I am incredibly excited to have you onboard - see you in the course!
Happy Coding 🚀
--Tony